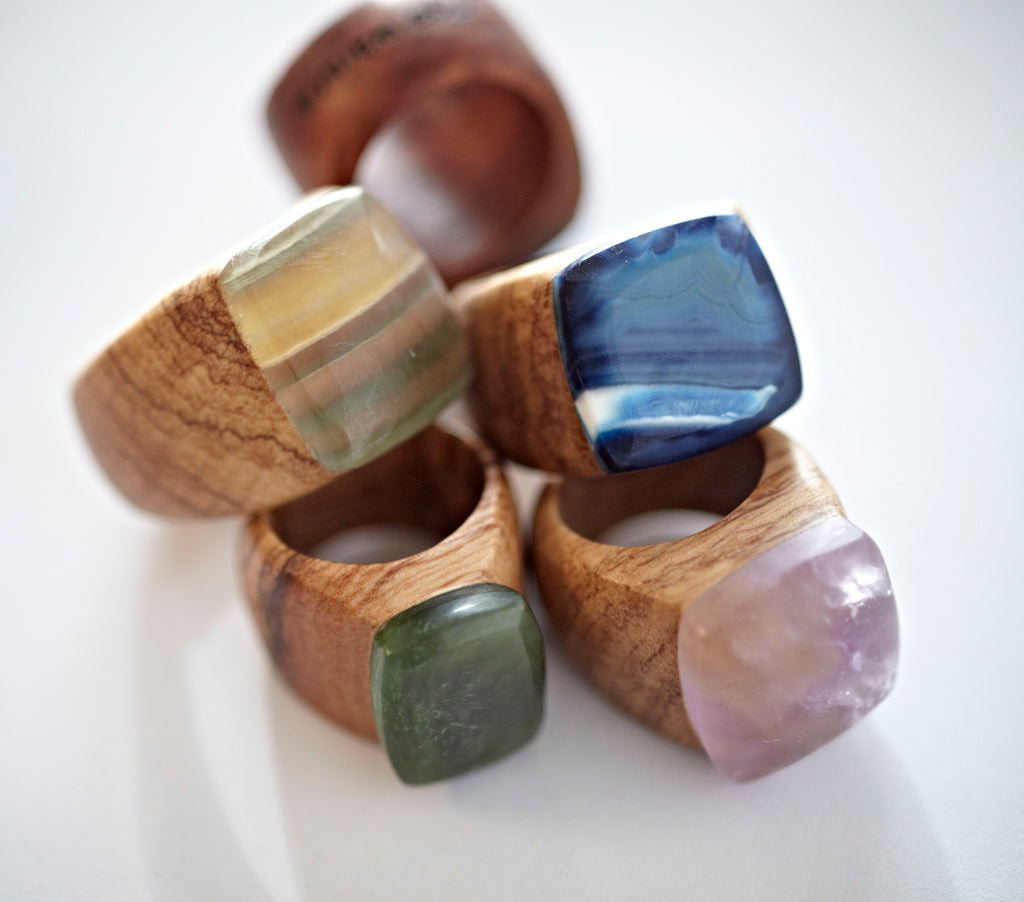 The Waiata Way: Wood & Crystal, Ethically Sourced
by WAIATA Gallery
Wherever we travel to we always seek out the local treasures, Turquoise from Mexico, Quartz rocks from Morocco, beautiful beads and gems from India, and all the jewellery findings (clasps, jump rings etc) are sourced in Paris.

Waiata is planning a trip to Brazil,  famous for strong coloured ancient crystals. Keep your eyes peeled in our crystals page to see an update in the coming weeks for some very special South American crystals. 
We also have merchants around the world and our policy with crystals is that if they're ethically sourced and we can trace the backstory, we'll buy them. Of course, they then require plenty of work in our studio but we always try to spot the crystals in the rough!

Our woods for the rings and pendants are all ethically sourced, we receive the finest wood from English forestation projects and do our best to plant a tree every now and again to keep things balanced and harmonious.