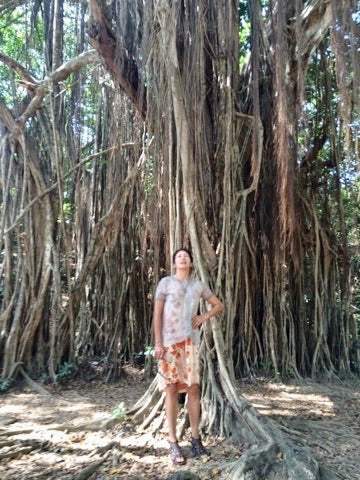 Let's Talk Waiata: Behind the Founder and The Jewellery
by WAIATA Gallery
Waiata is jewellery made with an artistic edge and energy, gorgeous pieces made by hand with raw and naturally formed wood and crystal. Pieces that go beyond aesthetic appeal and lie deeper, connecting to your soul and aura.
Waiata Jewellery is London based, tucked away in a studio close to a grand Royal park. Established by a part-Maori, Italian, Chinese and German designer, Waiata breaks boundaries of what a piece of jewellery brings to your life. 
Hand-crafted from the finest raw materials in a purpose built workshop, Waiata has always strived to create beautifully jewellery that is both spiritually enhanced but also ethically sourced.

Taking influence from the natural serenity and beauty of rural New Zealand, the Waiata brand has hand-crafted uniquely stunning pieces of bespoke jewellery, sculpted and formed with nature at its very core. 

Waiata herself believed that the sheer power and beauty of crystals should be brought to the world in a way that hasn't been harnessed by jewellery before. The pieces, whether bracelet, necklace or ring; seeks to bring spiritual clarity to its wearer, a state of being that has never been so relevant in an age where headspace and mindfulness are so sought after.

The pieces are made to enlighten, inspire, relax and calm; they become one with the body and soul, using the power of age-old crystals to unify wearer and stone. No two pieces are the same and much like Waiata's origins, the jewels are crafted from personality and spiritual clarity.

Each ring, necklace, bracelet or earring is made to order and tailored to you. Like the crystals themselves, your Waiata jewellery is formed as an individual, made for and loved by the owner.


The Waiata brand blends historic and contemporary culture. Drawing themes from ancient cultures and a universal need to decorate, celebrate with timeless jewellery. The combination of rarefied woods, bold metals, semi precious and striking crystals; make Waiata jewellery a modern take on classic luxuries.